Hydroseeding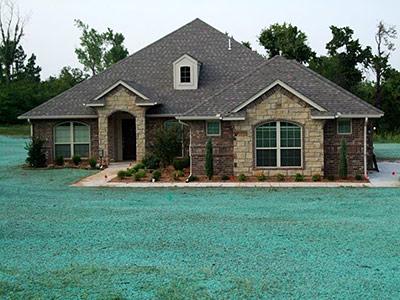 Looking for a fast way to establish a new lawn without having to use sod? If so, hydroseeding may be the perfect solution for you.


What is Hydroseeding?
It is a process of mixing seed, fertilizer and fiber mulch with water in correct proportions inside a tank and then spraying the homogeneous mixture onto designated lawn areas. This is a better way to install residential and commercial lawns!



Benefits of Hydroseeding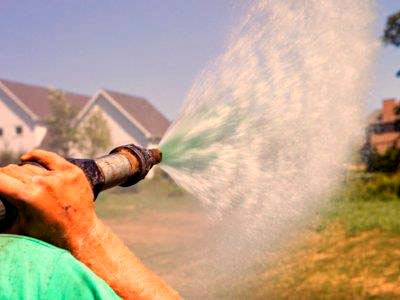 Cost – over 75% less than sod
Speed – all ingredients for quick and healthy growth are applied in one step
Convenience – slopes or larger areas can be seeded quickly and easily
Prevention – quick establishment can help to avoid soil erosion
Safety – hydroseeding is non-toxic for children, pets and the environment

With hydroseeding's ability to retain up to 10 times its weight in water, it's definitely proved to be the best method for fast, healthy germination, high plant survival and protection of seeds with a moisture sealant.

No other method of growing grass, whether sod or hand seeding, has the advantages of hydroseeding when it comes to water retention.