Landscape Design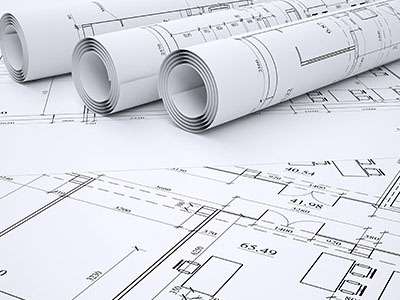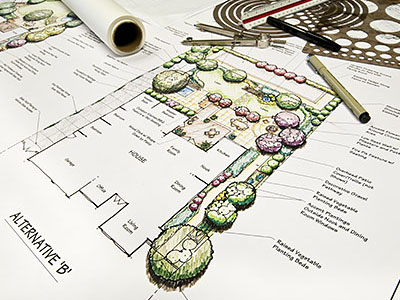 The Other Side Landscaping Inc. has the ability to offer a full array of design services to both residential and commercial clients in our region. With a staff of talented landscape designers, our range of knowledge and experience is vast. So whether you desire a small garden design for your home or are a developer in need of a set of landscape plans to meet the requirements of your municipality, we can provide the expertise you need.


Residential Design
A great residential landscape is the culmination of many factors: The opportunities and constraints of the site, the intended use of the space, the tastes and preferences of the home-owner, etc. As landscape designers, it's crucial that we foster a relationship with our client that allows us to clearly understand the specific wants and needs for their outdoor environment. Our job is to then utilize our creativity and expertise to breathe life into those ideas (all while being cognizant of the project budget), and then clearly present them to the client. We can design almost any element of your space, whether it's the layout of the plant material or the outdoor kitchen, and anything in between.


Commercial Design
Commercial landscape design should be more than just creating a landscape plan to satisfy the requirements of the local municipality. It should be about creating something special that helps build your brand and creates an outdoor identity unique to your property. Whether this takes the form of a lush shade garden for the shady front of an office building, a creative solution for the typically bland parking lot landscape or aiding in the theming and design of a residential or commercial development, we put the same creative effort into every commercial project we design.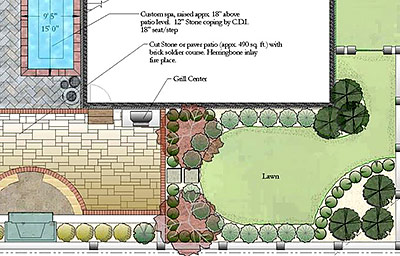 Our Proposals Include:
Cover page
Photo Imaging Design
CAD Plan
Color-rendered CAD
Plant Information with pictures
Detailed Price Quote
Material List