Landscape Construction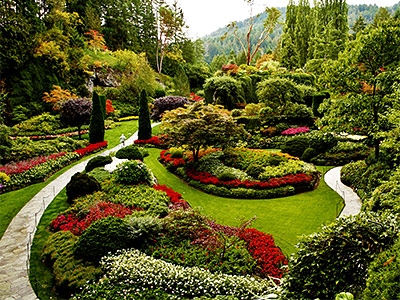 Landscape construction is a major property improvement project that should be carefully planned and executed by professional landscapers. Hiring inexperienced ones may result in poorly designed gardens, low-quality hardscape amenities, and disorganized landscaped areas. You can avoid this by finding the best landscaping company who can assure you of outstanding results.

One of the local companies in the state that has extensive experience in landscape construction is The Other Side Landscaping & Disposal. We have more than two decades of experience in designing and building different types of landscapes. Our people are some of the finest landscapers in the state, so you are assured of quality work and fast project completion. You can see some of our awesome creations in Providence, Pawtucket, Woonsocket, Cumberland, Smithfield, Johnston, Cranston, and Jasonville, RI. Most of our completed projects in these areas include custom landscape design and installation of sustainable landscapes. Please call (401) 722-3616 to get in touch with one of our representatives.


Landscaping
A landscaping project must be handled only by expert people who have the required tools and resources. They are experts in their field if they are knowledgeable of the latest methods and techniques, highly proficient in handling special tools and equipment, and updated on the latest trends in landscape design and installation. And we at The Other Side Landscaping & Disposal have these qualities, so your project is definitely in good hands.

We've been successful in this business because of our professional and systematic approach to landscaping. We always do our best regardless of the scope and requirements of the project. Whether the job is about creating a residential or commercial landscape, you can always expect excellent workmanship and awesome landscape features from us.


Landscape Design
Landscape design is one of the most important aspects of landscape construction. The design must be carefully planned so that each landscape element is placed in its perfect spot. Moreover, experienced landscape designers will also consider the specific functions and aesthetic effects of the features and amenities when creating the design plan. The inclusion of softscapes, hardscapes, fire features, shade structures, water features, outdoor lighting, and other landscape amenities in the final design will ensure the sustainability, attractiveness, and optimum functionality of your landscaping.


Retaining Wall
Safety in the outdoor area is a primary concern for landscape construction firms like us. Properties with slope areas should have retaining walls installed in strategic areas to prevent possible soil erosion. But aside from the protection that they can provide, these walls can also dramatically improve the aesthetics of your property. There are different wall block designs, colors, patterns, and finishes that you can choose from, so achieving your desired look or theme is an easy task. Lastly, a retaining wall is also effective in improving the functionality of your outdoor space. It can be used to create additional spaces for patios, decks, and sitting areas.


Pavers
Every landscape construction project includes the installation of outdoor amenities, such as patios, decks, outdoor kitchens, walkways, garden paths, and courtyards. These features are usually made from concrete or stone pavers. This type of masonry product is the most preferred material by property owners because of its durability and great design options. A paved outdoor feature can easily enhance the beauty and functionality of the landscaped area.


More Articles