Landscaping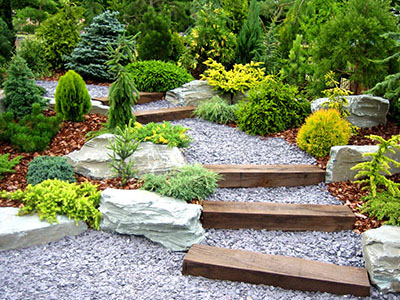 Landscaping is a specialized job that must be handled only by a licensed and experienced contractor. A highly experienced landscaper can transform your outdoor area into a functional and attractive space. You will be assured that each landscape element is carefully selected and placed in its perfect spot. From softscapes and hardscapes to water and fire features, they will be exquisitely designed to create harmony and unique ambiance in the landscaped area.

With the help of The Other Side Landscaping & Disposal, you can achieve the kind of landscape that you've been dreaming of. Our expertise is backed by our decades of experience in the landscaping business. Through the years, we have designed and installed countless landscapes for residential and commercial clients in the state. Our completed projects are not the typical landscapes that you see in your neighborhood. Our creations are uniquely designed, stunning, and functional. They are the results of our meticulous planning, creativity, and in-depth knowledge of various landscaping methods and techniques. You can see most of our completed works in Providence, Pawtucket, Woonsocket, Cumberland, Smithfield, Johnston, Cranston, and Nasonville, RI. Please call us at (401) 722-3616 to get more information about our services.


Landscapes
Installing a new landscape in your property is always a good decision since it will improve the aesthetic appeal of the outdoor area. It will also create new functional spaces, make the outdoors more organized, and create a relaxing outdoor environment. You will enjoy other outstanding benefits if your contractor knows how to create sustainable, eco-friendly, and low-maintenance landscapes. And here at The Other Side Landscaping & Disposal, we have the expertise, resources, and unmatched design skills to create your dream landscape.


Landscape Design
Aesthetics is not the only criteria that should be considered when designing a landscape. Your landscape designer should also focus on the landscape's functionality, safety, and sustainability. When all these factors are taken into consideration during the landscape design phase, you will certainly get the best outdoor setup.


Landscaping Ideas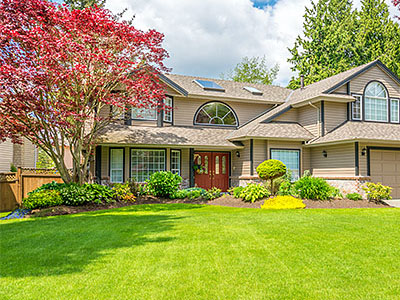 Professional landscapers can always provide you with great landscaping ideas. With their experience and creativity, they can suggest the right combination of plantings to create an interesting landscape. Their creative use of softscape elements will result in a beautiful garden setup that changes color every season or blooms all year round.

Ponds, waterfalls, and other water features are also great additions to your landscape. These features create a relaxing outdoor ambiance and attract wildlife. Your landscape will also look great with the addition of outdoor living spaces, such as patios, decks, sitting areas, and outdoor kitchens. Experienced landscaping contractors like us also suggest retaining walls to improve safety around the landscape. For other unique landscaping ideas, please get in touch with us at The Other Side Landscaping & Disposal.


Landscaper
Finding the right people to work on your landscaping project is not an easy task. You must find a landscaper who can guarantee not just awesome landscape designs but also outstanding workmanship. It is also important that your chosen contractor is updated on the latest design trend and uses proven installation methods and techniques. And if you're from Rhode Island, there is no other landscape company to trust but us at The Other Side Landscaping & Disposal.


More Articles